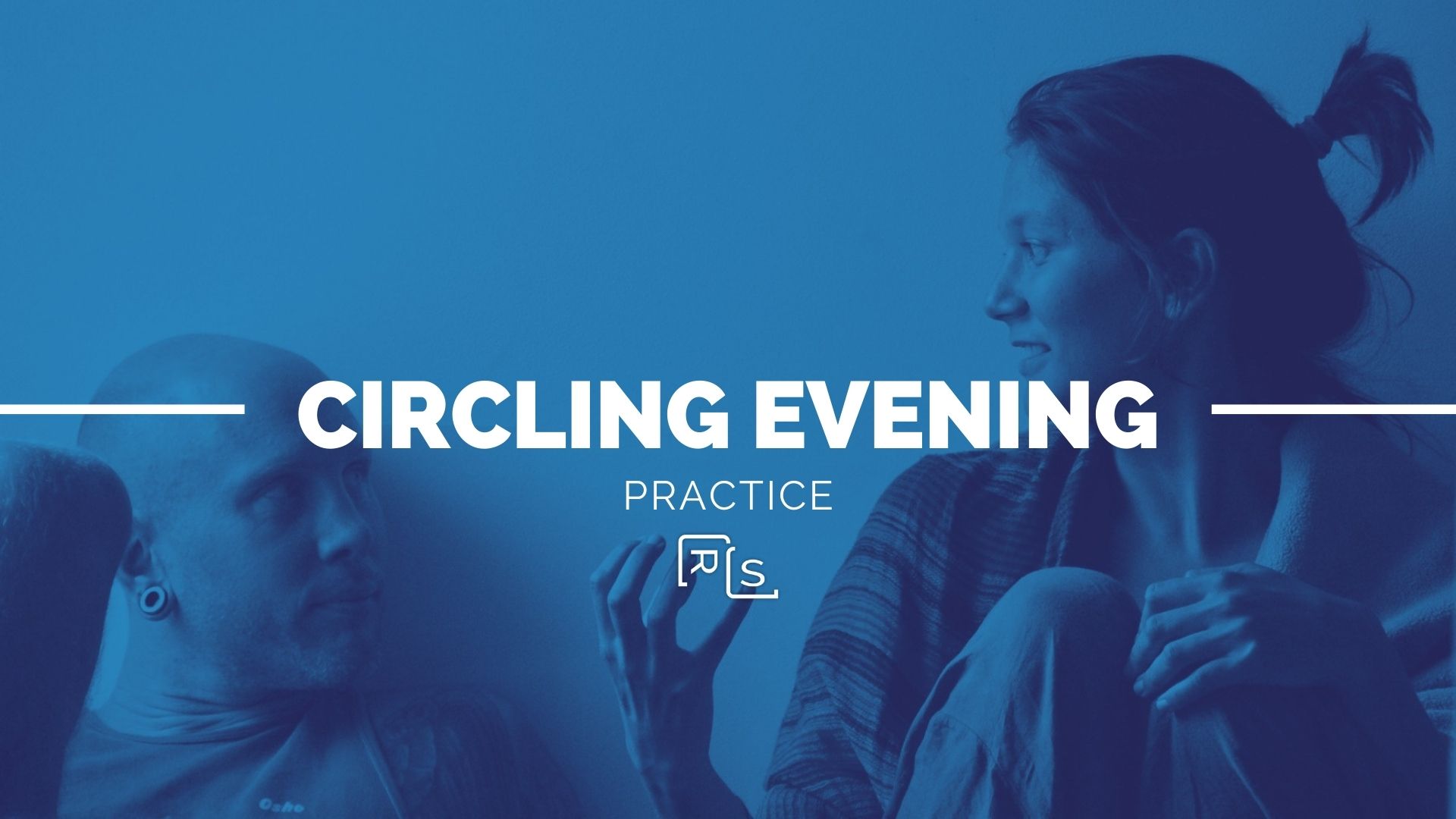 Circling is a practice where we sit together and explore what is happening in and between us right now. If you haven't tried it before, you can imagine the depth and presence of meditation, coupled with the intimacy of being with your closest friends, and add to that the excitement of discovering something new.
---
PRACTICE EVENT
This is a practice event. In a practice event there is less focus on introducing and teaching new material and more focus on deepening skill. We "just do" the practice. Beginners are welcome but should expect less holding and framing from the facilitator than at regular workshops. You are expected to come with an intention to deepen your own practice and to be responsible for your own learning.
---
WHY
The reasons to circle are varied and many. Some people circle to
get a feeling of depth and presence
understand ourselves better
improve social skills, e.g. exploring the many ways in which we impact each other
get a deeper connection to our emotions
to get back in connection with our senses and other people after a lot of time with abstractions and screens
feel seen in an unusually profound way
practice setting and sensing boundaries
practice self-leadership
---
HOW
Circling is about being with what is present in the moment and bringing it into connection with the group. The facilitators are trained by Circling Europe and will be there to help out.
You can read more about the five principles of Circling Europe here: https://www.circlingeurope.com/five-principles. You don't need to know them to circle. In fact, you don't need to know anything in particular to come, and you don't need to be anyone in particular.
---
WHEN
This circling evening is part of a series of recurring circling sessions offered by Relational Spaces where a group of facilitators take turns hosting.
These evenings take place every Tuesday from 18.00-21.00
Tickets are 220 DKK and 150 DKK for low income.
---
WHO
The Circling evenings are held by changing facilitators from our group of eight facilitators, all certified by Circling Europe. They will be announced about a week before on the Facebook page of Relational Spaces.
Circling can feel challenging, and it can feel soft, and it can feel many different ways. By circling with different groups and facilitators you can begin to discover the width and depth of what the practice can be for you.
---
COVID-19
We follow government regulations and recommendations around COVID-19 and do our best not to further the spread of the virus. We ask you to do the same:
– Please do not show up to events if you have symptoms of covid-19.
– We recommend that you get PCR tested within 72 hours before participating in our events.
– Alternately there is a test center in Fælledparken, close to Relational Spaces, where it is possible to be quick tested.
---
MORE INFORMATION
If you feel uncertain whether circling is for you, you can read a bit more here:
– Peter Munthe-Kaas has written a personal account of his experience with circling: https://www.relationalspaces.dk/circling-and-surrendered-leadership/
– Circling is not therapy: https://www.relationalspaces.dk/circling-terms-of-service/