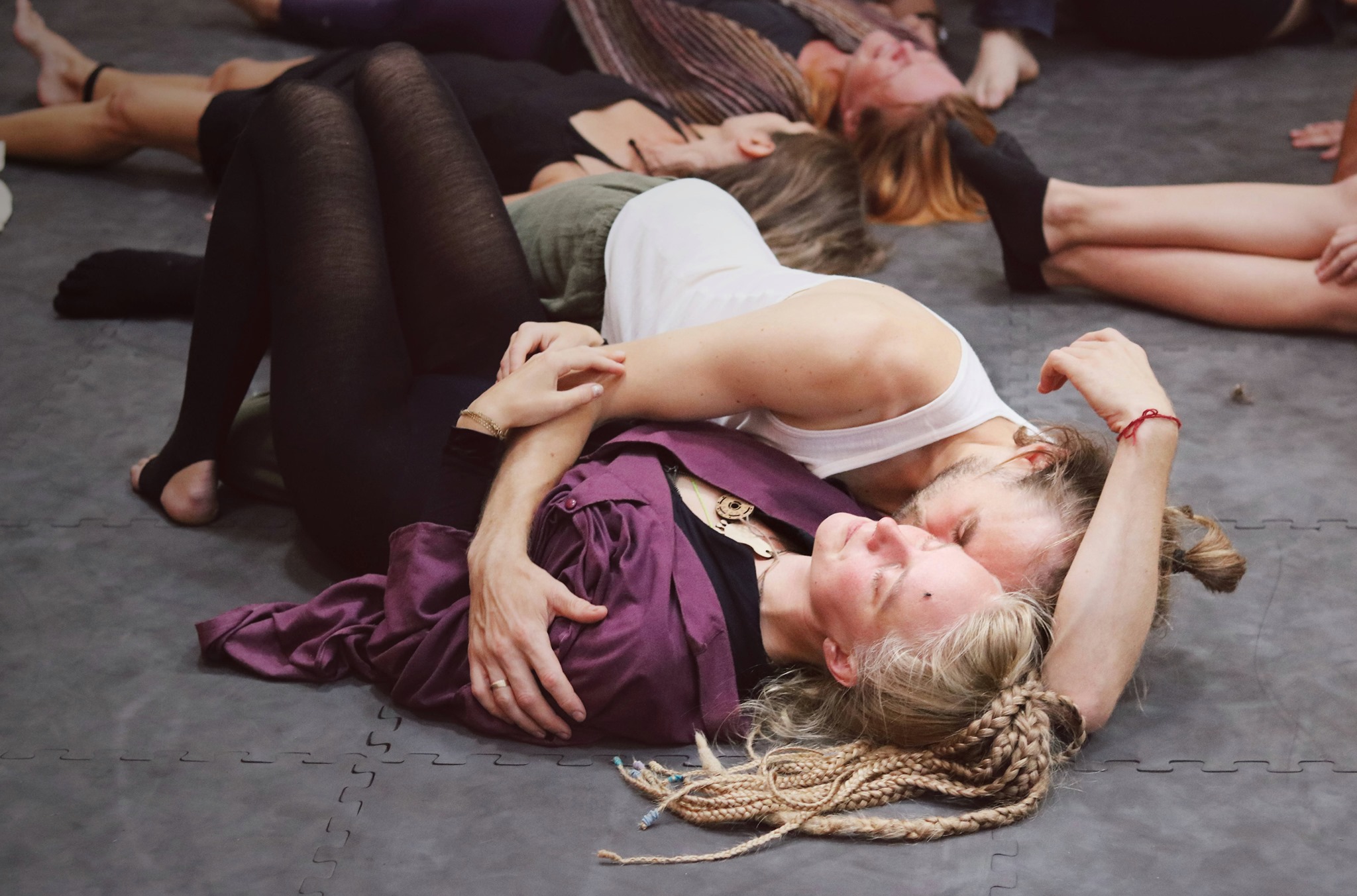 A playful exploration of different ways of relating. The intention with Relational Flow is to inspire a free-flowing way of relating in a relaxed atmosphere. The workshop will start with some facilitated exercises and will after about two hours go more into a free-flowing relationship practice jam. The exercises presented are inspired by contact improvisation, embodied play, circling and body therapy.
With this practice you get to practice moving with aliveness, feeling into where and how you and your body wants to be in every moment.
---
Movement
I introduce various movement practices. From slow and sensitive to active and playful.
Awareness
We play with practices that help us become aware of what is going on in ourselves and others from moment to moment.
Conscious touch
I introduce touch-based exercises that allows us to feel into our boundaries and longings.
---
ABOUT THE LEADER
Peter Munthe-Kaas is a Copenhagen based researcher, facilitator and bodyworker. He has been facilitating relational workshops for more than 10 years.
---
TICKETS
Due to COVID-19 restrictions there are 9 tickets for the event sold at 230 DKK a piece.
If you are somehow not able to pay the regular price you are welcome to contact us.